Unconventional language courses!
English, French, Spanish, Italian, German, Polish for foreigners. Group and individual courses. Classes in the center of Warsaw, stationary and online. Training for companies.
We are pleased to have you!
STATIONARY OR ONLINE
We offer you 2 ways to have a safe and effective language course:
stationary near the Metro Centrum station. Mini group up to 3 participants. A whole school just for you!
online – in groups or individually: convenience and lesson materials always at hand on your smartphone and computer (a free demonstration class)
Champions' Academy
Champions' Academy in numbers
Why us?
By choosing Champions' Academy you receive:
a teacher who can listen, teach and motivate
modern learning tools
a very interesting and practical programme
teaching aids that stimulate memory
individual approach and openness to your needs in terms of the teaching mode, payments, certificate for your employer etc.
A guarantee that your progress will be constantly monitored
A feeling that your investment in learning helps you succeed and pays off!
Access to a very user-friendly learning platform and revision of class material
Do you like infographics, easy revisions, and fun phrases all in one place? Be sure to check out the Self-study tab, listed among the top 10 foreign language learning blogs in the LangLion ranking!
COMPANIES
Companies which have trusted us:


Excellent training-related service, i.e. organization, division into groups, quick and pleasant communication regarding current issues and unconventional educational solutions make us gladly recommend Champions' Academy as an innovative and committed partner. (...) Classes are conducted on the basis of attractive and engaging thematic sets: handouts + flash cards + case studies, which help the program and format of the courses be adapted to the department, interests and language level of our employees.


Classes often feature tailor-made elements (...) These are thematic sets specific for the IT industry such as Serverless Computing, Devops or Vendors (an economic game for the IT world). Course participants have the opportunity to polish the acquired lexical knowledge on an online platform, which is synchronized with the classes. Classes are conducted by native speakers from Great Britain, Canada and the USA.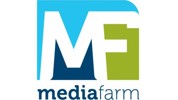 During our cooperation, course participants had the opportunity to choose a teacher from among 3 presented by the school during demonstration classes. The selected teacher is very flexible, chooses teaching methods tailored to our needs, and the dynamic atmosphere in the classroom encourages conversations and natural, spontaneous use of the language.


The courses organised by Champions' Academy s.c. are characterized by a high competence level, methodological diversity and a professional approach to a specific form of teaching in the in-company courses dedicated to Business English issues. A prepared and qualified teacher cares about the effectiveness of learning.


The school is able to provide a desired teacher profile (both Polish and a Native Speaker). It offers us service in the form of individual and group classes at various language levels. We value the teachers' flexibility to adapt to our time availability. I am pleased to recommend the school to anyone who is a demanding cooperation partner.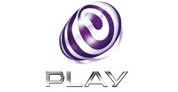 Our employees positively reacted to the classes. Employees had the opportunity to practice the material during everyday customer service, which visibly increased their professional competences. As organizers we received reports on the scope and progress of learning of each course participant. All the above reasons encourage us to continue using the school's services that provide Business English classes for our employees from this department in the following months. I am pleased to recommend the school especially to demanding partners who want to be treated unconventionally.

Flexibility, openness and a high level of professionalism make the services of Champions' Academy s.c. highly recommendable. With great conviction we recommend Champions' Academy as a reliable partner in the field of language training. (...) The classes were conducted with professionalism and commitment of the teacher, who cares about the effectiveness of learning.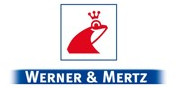 We are pleased to say that the quality of the school's services is very high. The way the classes were conducted was professional and the teacher was fully committed to their job. The atmosphere during the classes and the adaptation of the materials to the expectations of the course participants supports the development of language skills. Champions' Academy has gained our full trust with its flexibility, reliability and openness.


Champions' Academy is a reliable partner worth recommending. The school offers professional staff and modern teaching materials. You will feel rapid progress in your language development thanks to various types of exercises that encourage conversation and communication in English. We recommend Champions' Academy as a reliable, professional and trustworthy company due to its high standard of service as well as the effects of learning using the school's method.


Trainings are carried out comprehensively, each time preceded by a thorough analysis of current needs in the field of specific, industry-related topics. Adequate preparation for classes, extra materials and the teacher's punctuality are undoubtedly the advantages of cooperation with Champions' Academy. A very good contact with the school and flexibility prove undoubtedly the professionalism of Champions' Academy and are the best credit to the company that we recommend as a trustworthy partner.

REVIEWS
OUR STUDENTS' OPINIONS:


A very professional approach, nice atmosphere during classes and small groups! Classes are very interesting and diverse tasks make learning really enjoyable. There should definitely be more language schools like this one. I would highly recommend 

I like the atmosphere during the classes, the way the teachers correct mistakes, their flexibility and patience. I like that the school provides all learning and practice materials. You can join a group that fits your needs in terms of the program.